---
[Home]

›
[Food]
›
[Restaurants]
› [Foca fish restaurant]
FOCA Istanbul Restaurant
Serves Gourmet Fish
Best Istanbul restaurant with seafood varieties in Istanbul is Foca Fish Gourmet.  Locals eat here, celebrate their special events here, invite foreign friends for a treat.  Come to the Asian side of Istanbul to a big fish day! 
Location: Sahil Yolu Street No: 93, Kucukyali neighborhood, Maltepe, Istanbul.  Take a ferry.
Price: middle 
Hours: 12:00 - 1:00 am
---
What to eat at Foca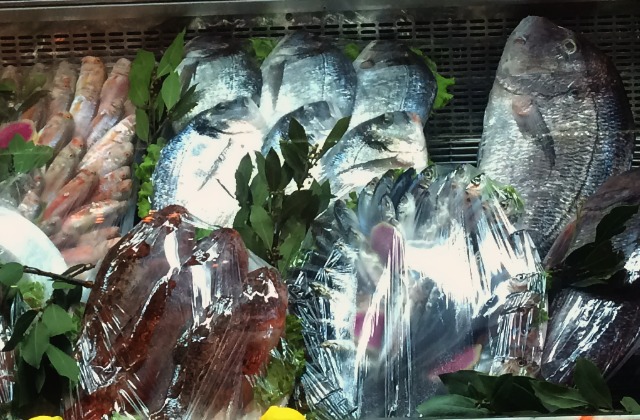 Fresh fish at Foca Restaurant
Foca Fish Gourmet serves fresh seafood of all kinds. You are welcome to pick your own fish.  Have it grilled, fried or fresh.  Have them make a soup out of it (for your kid, maybe).  Select from Sea Bass, Turbot, Red Gurnard, Pandora, Sward Fish, Red Mullet and Sole Fish.  Walk to Foca's display to select an appetizer.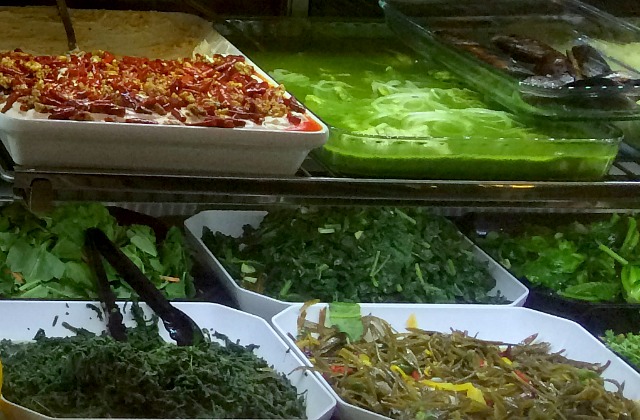 Appetizers at Foca
Appetizers at this fish restaurant in Istanbul are always freshly made and have an exceptional taste.  Go for marinated octopus and deep fried calamari.  Start with fresh green salad and Turkish white cheese varieties. 

As soon as you arrive you are served a fresh warm bread.  Choose a bread to your taste  - white or wholegrain.
(!) The way the service works at this Istanbul restaurant is you get appetizers (meze in Turkish) even if you didn't order them.  All who have tried Foca's starters have been satisfied and asked for more.

Foca Fish Gourmet serves alcohol and has a selection of Turkish wines and raki (Turkish alcoholic drink).
- For food tours in Istanbul click here -
After you are done with the appetizers, main course and drinks, time for Foca's sweets.  The sweets served here are seasonal fruits and traditional Turkish candied fruits - pumpkin with cream, figs and quince.  All healthy (never mind the sugar), all natural, all local.
Child friendly Foca Istanbul Restaurant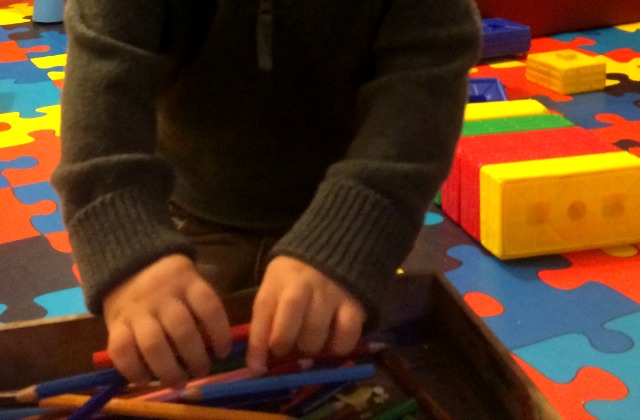 Child playing with pencils
Feel free to bring your children here.  Best bonus of this fish restaurant in Istanbul is a separate play room for children of all ages.  Two young ladies look after the children.  The venue is set up in a way that you can see your kids through a glass window.  The indoor play area has puzzles and blocks, swing and slide and even TV.  Kids of all ages are entertained.  Adults of all ages are guaranteed a good tasty time. 

Press room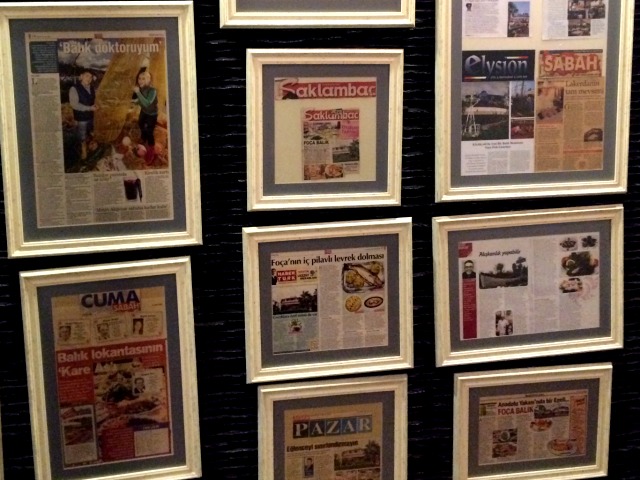 Newspapers with Foca articles
Foca is often praised in press.  Local celebrities dine here.
As a Turkish fish restaurant, staff speaks Turkish, of course.  Some waiters speak English.  You should be comfortable with dishes translated into English.