[Home]
› [Things to do]
Things to do in Istanbul
Amazing ways to discover the city + tips
Plan things to do in Istanbul before you come and get the most out of your trip.  The more time you have to spend in the city of 7 hills, the more fun you are guaranteed.  Stay at least for 3 days to get a glimpse at the most popular attractions.  Stay longer and go outside of Istanbul for discoveries.  
Events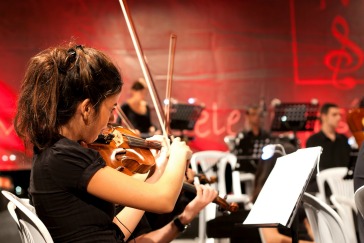 © Ahmet Ihsan Ariturk | Dreamstime.com
Feature Events.  Turkish shows.
Entertaining things to do in Istanbul consist of concerts, shows, plays and sports events.  See one of these while in Istanbul!  Plan ahead to make sure you get a ticket.  International performances are very popular among locals and guests alike.  Date of performance is usually known well ahead.  Tickets sell out fast. Getting a seat to a local performer can be done on a spur of the moment.  Have fun!
Bosphorus and Golden Horn cruises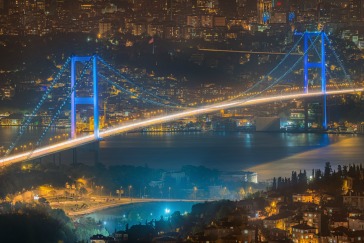 © Boule13 | Dreamstime.com
Bosphorus Strait is a natural waterway that makes Istanbul a unique city of two parts.  The Golden Horn is the main inlet of the Bosphorus. Cruises along the strait and its inlet are among top things to do in Istanbul for tourists.  Locals love their Bosphorus (Bogaz in Turkish) and Golden Horn (Halic in Turkish) too!  Make room in your schedule to spend at least 4 hours (and up to a full day) cruising along the strait. Observe Istanbul's luxury houses, palaces, hotels, nightclubs and more interesting constructions located along the shore.  Your will have either a life guide tell you stories and legends as you relax on your ship or an audio guide available in several languages. 
Go for combined tours with a water cruise and a visit to an attraction or two on the shore.  You will get a lot done in one day thanks to talented planning of professional tour guides.
Select a water tour with Turkish dinner and show if you are up for a romantic evening.  Make sure to dress a little warmer than the season suggests as it's always breeze on the water.
Have fun!
Istanbul excursions. 
Day trips outside of Istanbul.
© Luca Roggero | Dreamstime.com
Trust a professional tour guide to walk you through Istanbul and it's well-known and hidden treasures.  You will spend half or a full day learning about Istanbul's attractions, their history and legends.  Most tourists put at least one guided tour on their list of things to do in Istanbul because it gives them a sense of what city is like.  Most tours offer hotel pick-up and drop-off for your convenience.  
Once you are done with busy and noisy Istanbul, consider a day trip from Istanbul to breathtaking Cappadocia, Ephesus or Bursa.  Turkey has a rich history with beautiful nature and natural wonders.  UNESCO listed several Turkish locations to its World Heritage sites.  Discover them! 
Cultural tours and workshops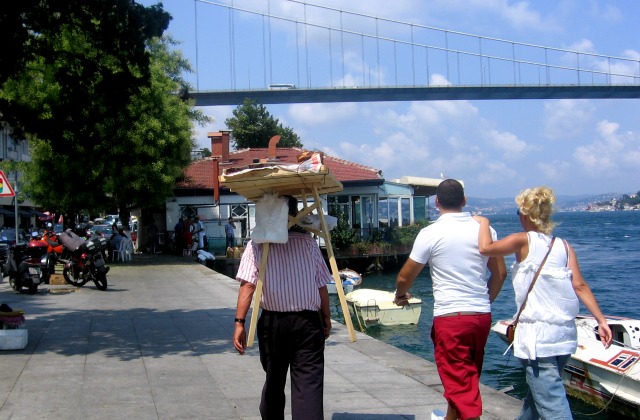 Istanbul has always been home to many cultures and denominations.  Walk through not only mosques (places of worship characteristic to a Muslim country) but also through churches and basilicas, synagogues and temples, palaces and fortresses.  You will be guided by a local knowledgeable guide.  A choice of private or group tours is available.
Join a workshop to get closer to Turkish culture and experience the artisans life in the city.  Turkish pottery classes and jewelry making have been one of the favorite things to do in Istanbul among guests.  Come on board and experience the city of 7 hills from inside! 
Museums and shopping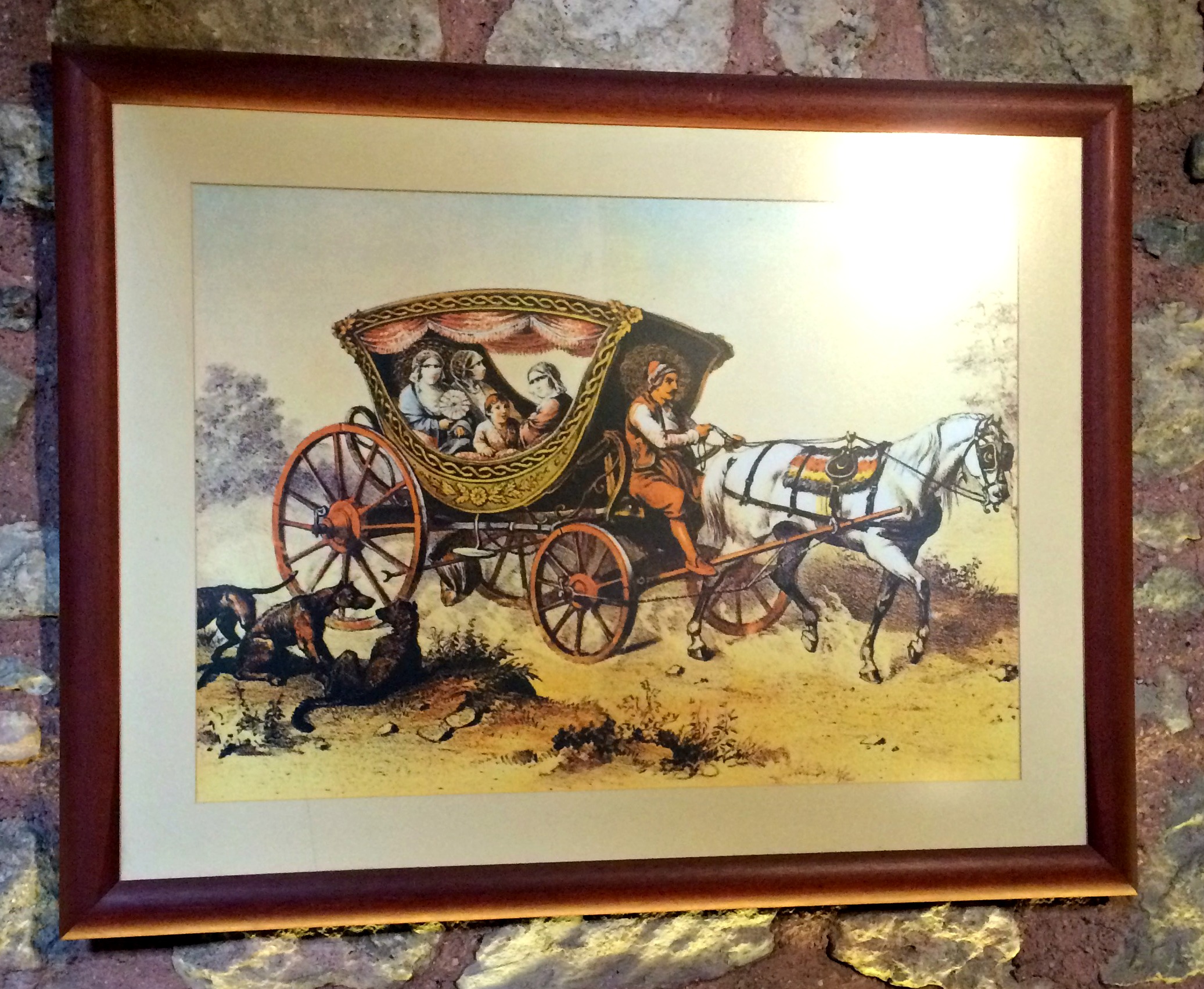 Consider things to do in Istanbul which have local feel and spin.   Museums in Istanbul range from modern to historical and often have international exhibitions.    
Shopping in Istanbul, just like museums, can be modern and historical.  Enjoy the facilities of numerous shopping malls or dive into historical bazaars.  What you can find in both types of shopping is different from each other.  Malls are about brands and a familiar shopping experience.  Bazaars are more of a out-of-the-ordinary shopping event.
Have fun and enjoy!
Turkish food tasting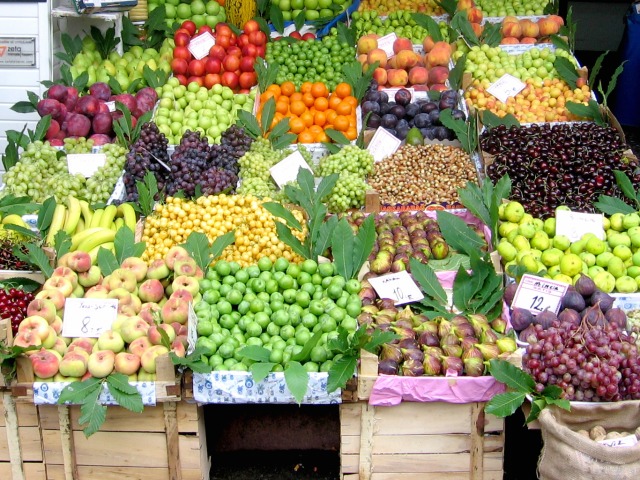 Be part of a Turkish dinner, sign up for a cook shop, or taste various Turkish foods on a tour.  One thing is eating because you need to, another - having your meals in Turkey as part of a cultural experience.  Tours with authentic food are highly popular among things to do in Istanbul.  Select from dozens of options to experience Turkish cuisine and make your soul and stomach happy.  Eat at a local house or go from one locals' favorite spot to another to taste the food.  Shop for ingredients in markets with the help and knowledge of a tour guide.  Gain some cooking skills and bring them back home to boast to your friends and family.
Nightlife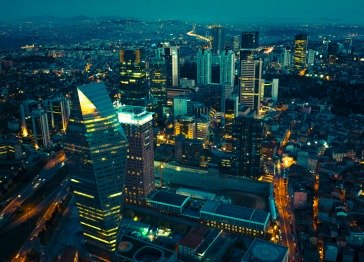 © Frogtravel | Dreamstime.com
Istanbul has a great choice of night activities.  Clubs on the shore of Bosphorus Strait, eateries and music in Taksim, bars in Kadikoy.  Be sure to dress nicely.  The city has a dress code for after dark hours.  Leave your jeans and walking shoes behind.  You have to be at least 18 to order an alcoholic drink.  Most clubs and bars only let in if you are 18 and up. 
Turkish bath - hammam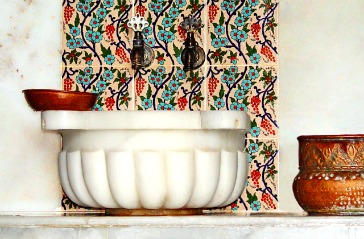 © Sergey Chaykovskiy | Dreamstime.com
Treat your body to a Turkish bath (hammam).  Ottoman women spent a lot of time in hammams washing themselves and sharing news.  Istanbul has a bath in most hotels, spas and fitness centers.  Yet historical baths are in Sultanahmet neighborhood of Istanbul.  Old hammams have separate steam rooms for men and women.  Modern ones use common areas for all customers.  Locals regularly include hammams on their list of things to do in Istanbul.  Consider an Ottoman-style bath after discovering the city too! 
Beaches
Freshen up in the waters which surround Istanbul. Although Istanbul is not a popular destination for beach vacations, there are shores in the city worth exploring.  Many business visitors schedule a day at the beach as part of their things to do in Istanbul.  Bring your sunscreen and enjoy!
VIALAND theme park
Visit VIALAND theme park and make your party happy.  "I would kiss the boat" said one of the men after getting off a ride to describe the love he felt after riding a unit.  The park has rides for all ages.  Adjacent to the part is a modern shopping mall with brand stores and places to eat.  Plan to spend a full day here.
Tips on planning things to do in Istanbul
Decide what your sightseeing priorities are.  Some travelers come to Istanbul for a quick run through Hagia Sophia and a short tour on Bosphorus.  The rest of the trip they spend relaxing in restaurants eating good Turkish food.  Others have their days filled with sightseeing and activities.  
If you are visiting Istanbul for the first time and your purpose is to get acquitted with the touristic part of the city, consider the top 7 attractions and Taksim area. 
Most travelers have benefited from booking a guided tour.  If you like having your days organized for you then tours are a good idea.
Check if your trip coincides with national holidays (calendar). Public transportation and open hours of museums and mosques might get affected.  Plan accordingly.  Night life, however, and nature (tour along the Bosphorus Strait, for example) are always there to substitute for closed venues. 
Plan for some free time between the sites you want to visit. Chances are you would want to spend more time in Basilica Cistern, for example, unexpectedly mesmerized by the construction.  With a little extra time before the next stop you are more likely to stick to your itinerary.
Trust hotel personnel for places to see, not strangers on the streets, even though locals seem to be the best source of information.  If you suddenly find yourself in front of a closed site you planned to visit and have no clue what to do next, try to find a hotel in the area and ask them for activity advice.  This is a safety tip.  Though Istanbul is a safe town you don't want to be telling left and right that you are looking for things to do.  
Last but not least.  Drop by Tourist Information Center (TIC) if you see one.  They might speak limited English or be closed when you arrive.  Bare with them.  
Here is a list of TIC offices in Istanbul:
Ataturk Airport - right after you come out of customs

Taksim - at the entrace to Hilton Hotel and around Taksim Square
Sultanahmet - at Hippodrome
Sirkeci - Sirkeci train station
Beyazit - at the square
Karakoy - at passenger waiting area inside the cruise ship terminal
Like this?  Pin it!