[Home]
› [Why visit]
9 reasons to visit istanbul
Visit Istanbul because it is: Easy to get to.  Budget Friendly.  Seen four Empires.  Naturally beautiful.  Shopping heaven & more.
Photo by Senol Demir
Easy to get. Visit Istanbul on your way to or from another destination. Many visitors do so.  Istanbul is conveniently located in Eurasia.  It is one of the main connection points in international itineraries.


Budget friendly. Istanbul can be both high-end and low-cost in terms of expenses.  The quality of the city's greatness stays the same.  Choose from a great number of affordable restaurants and accommodation. Tour some Byzantine and Ottoman landmarks for free! Enjoy magnificent mosques, stroll beautiful parks. Live on good and cheap street food, noted as "one of the healthiest" by world travelers.


Four empires-in-one place.  Visit Istanbul to immerse in the history and culture of four empires which ruled here.  Istanbul has been the capital of the Roman, Byzantine, Latin and the Ottoman Empire.  

Check out breathtaking architecture of remains and renovated landmarks. Walk through paths of Sultans and their glorious lives.


Natural beauty.  Enjoy your time simply by being in Istanbul.  Drive through the Bosphorus Brigde which connects Asian and European continents.  The Bosphorus Strait has this fairy-like view of ships, tankers and fishing boats which come from the Sea of Marmara and are on their way to the Black Sea.  Seat by the Bosphorus Strait and just look at it and the Bridge which has romantic lighting after dusk.

Walk through green parks and look inside kiosks where Sultans spent their summers.


Shopping taken seriously.  Merchants from all over the world visit Istanbul exclusively for shopping.  Textiles, food (nuts and spices), home decor, antiques.  The list is endless.  Shoppers of all kind come to Istanbul - from wholesale shop owners to fashion loving individuals. Pure treasure for brides looking for a ready or a custom made wedding dress.  Great value/price ratio.


It's that Turkish tea and coffee.  Turkish tea is brewed in a two-level teapot. It is always the black tea.  There is no green tea culture.  Loose tea leaves from Turkish Black Sea hills go on the upper teapot.  They get brewed by the water boiling in the lower teapot.  The tea is usually strong.  Might have a bitter taste and has a special aroma.  Turkish tea is served in special tulip-shaped glasses. Such shape keeps tea on the bottom of the glass hot for a long time.  The tea on top part of the glass is always cooler and easy to drink.  Ask for "achik chai", literally translated as "open tea" or "light tea" if you want your tea less strong.    

Turkish coffee is served in tiny coffee cups with no milk.  Get your boost of caffeine in one or two sips.  Extend your coffee time by reading the fine grounds on the bottom of the cup.  Use imagination! 


Lively nightlife.  Istanbul has many different options for spending hours after dark.  There are rooftop restaurants, open air clubs, jazz bars, concerts and shows.  


Turkish hospitality.  Wherever you go you will be received as an important guest.  Turkish culture is very inclusive and makes you feel at home.  Do follow your common sense when visiting Istanbul though.  You might run into indecent/dishonest people.


Royal wash and scrub.  It started with Sultan and his family, now the Turkish men and women renew their body and soul in Turkish baths (hamams).  Sweat a little in a mild steam room, get a scrub and, budget permits, a massage.  You will be grateful you stepped in.
Best time to visit Istanbul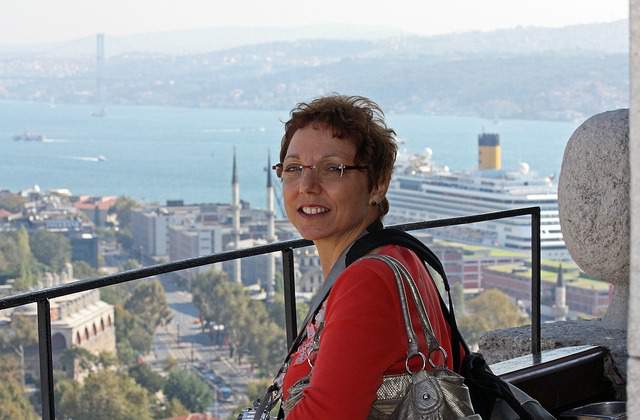 Photo by Gareth Williams
Istanbul is a year-round destination.  Most attractions do require walking and being outside.  However there are inside activities for a day you don't feel comfortable being out - museums, restaurants with Istanbul view, shopping, Turkish baths.  
You may want to stay out of:
January and February.  They are usually the coldest (0 degrees Celsius /32 Fahrenheit),
July and August.  These months are very humid and hot (38 degrees Celsius /100 Fahrenheit).
Like it? Pin it!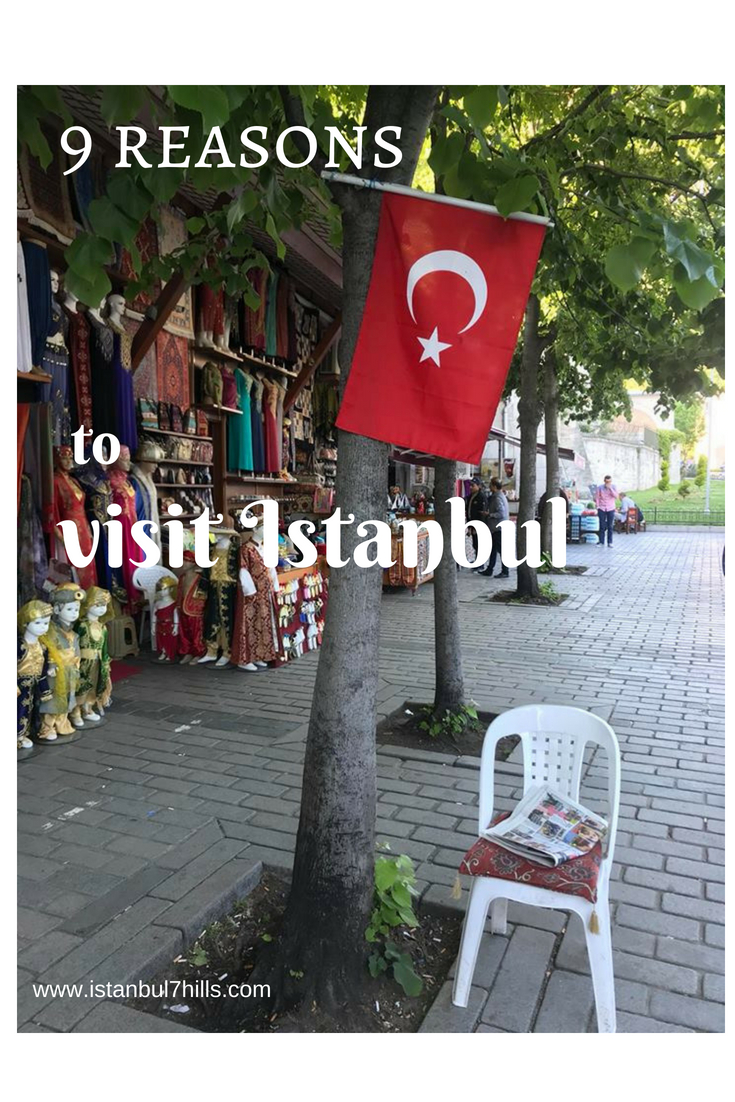 ---
---