[Home]

›
[Things to do]
› [Shopping]
Istanbul shopping
Malls and where to go for modern spree
Istanbul shopping has been visitors' main purpose for coming to the city for many years. Shopping in this city is one of the many attractions.
Out of nearly 50 malls around the city we selected these five for the top notch shopping experience. Enjoy!
Remember to claim your tax refund at an airport on your way back. 
1. Istinye park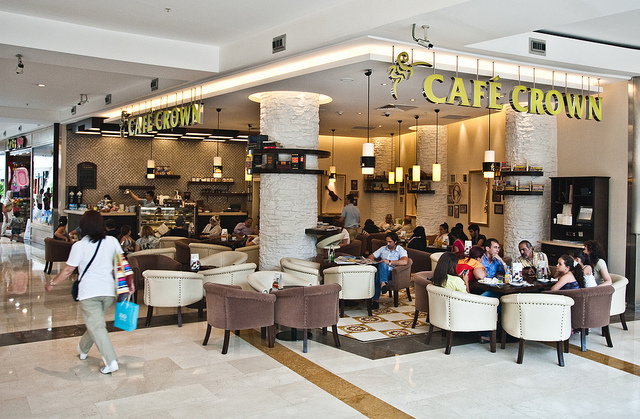 Istinye park is a shopping mall and has nothing to do with an outdoor park as many assume from the name. Istinye park is on top of Istanbul shopping spots for foreigners, many sales assistants speak English and Arabic, venues are geared towards high-end products, the mall has a spacious indoor and outdoor area with over 290 stores.
Istinye park boasts Armani, Burberry, Louboutin, Rolex and similar brand-name stores. Four floors of the mall have a move theater, food court, bank and currency exchange office, tailor, a drug store and tour agencies.
Location: Sariyer district. A 10-minute walk from 4. Levent metro stop or take a bus in the direction of Tarabya/Istinye to IstinyePark stop.
Open from 10 am to 10 pm every day.
2. Zorlu Center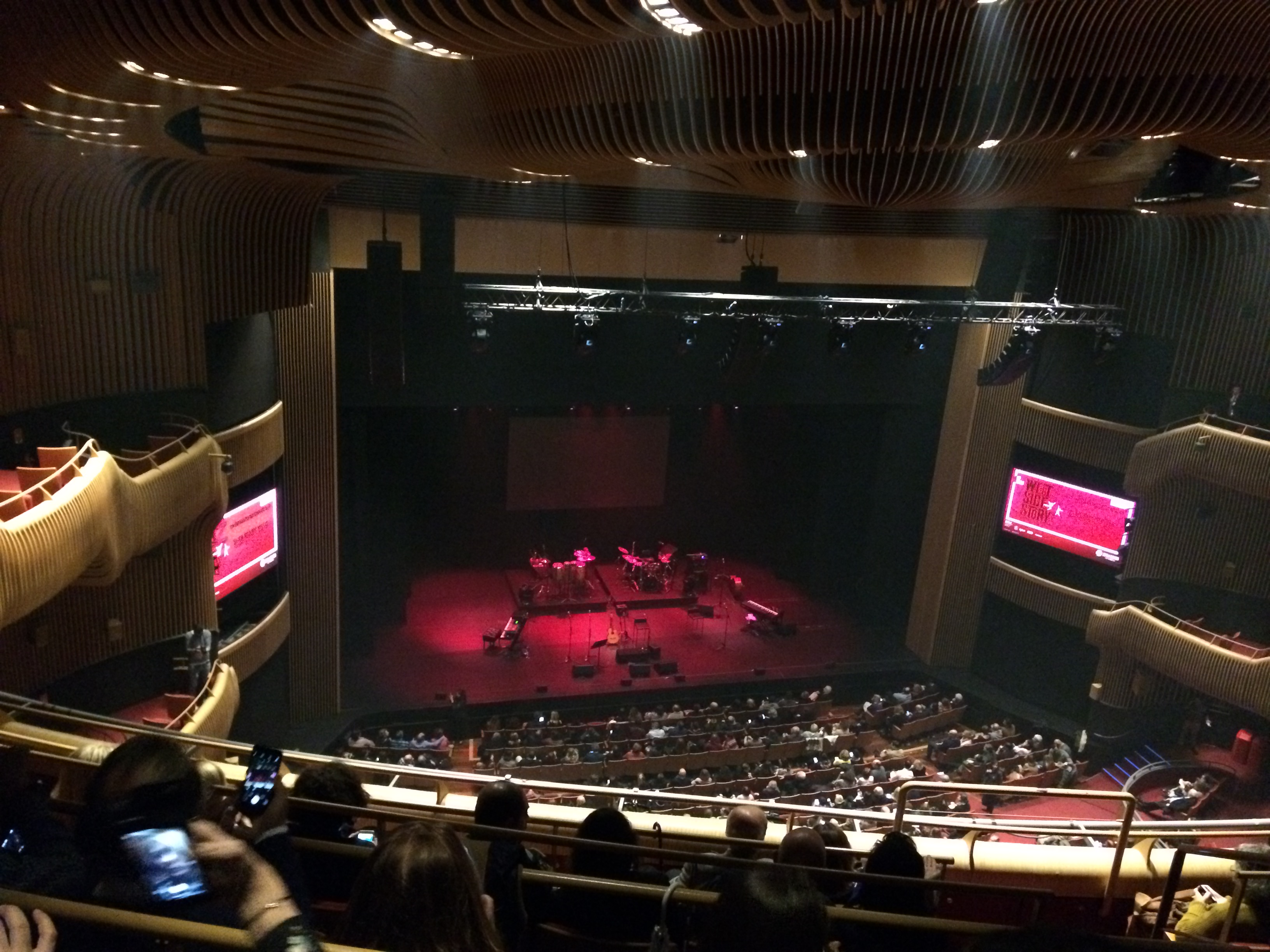 Zorlu Center is the newest of all malls and has an active modern performing arts center with world-wide well-known performances presented there. Zorlu is about modern shopping experience as well as entertainment.
Zorlu Center has over 200 shops, several restaurants, eight movie theaters and the performing arts center. Brand names available include Louis Vuitton, Prada, Tiffany&Co, Valentino. Turkish brands present are Vakko, Yargici, Kigili.
Location: Levent district with easy access by bus, metro and metro bus. Look for signs "Zorlu".
Open from 10 am to 10 pm every day.
3. Kanyon shopping mall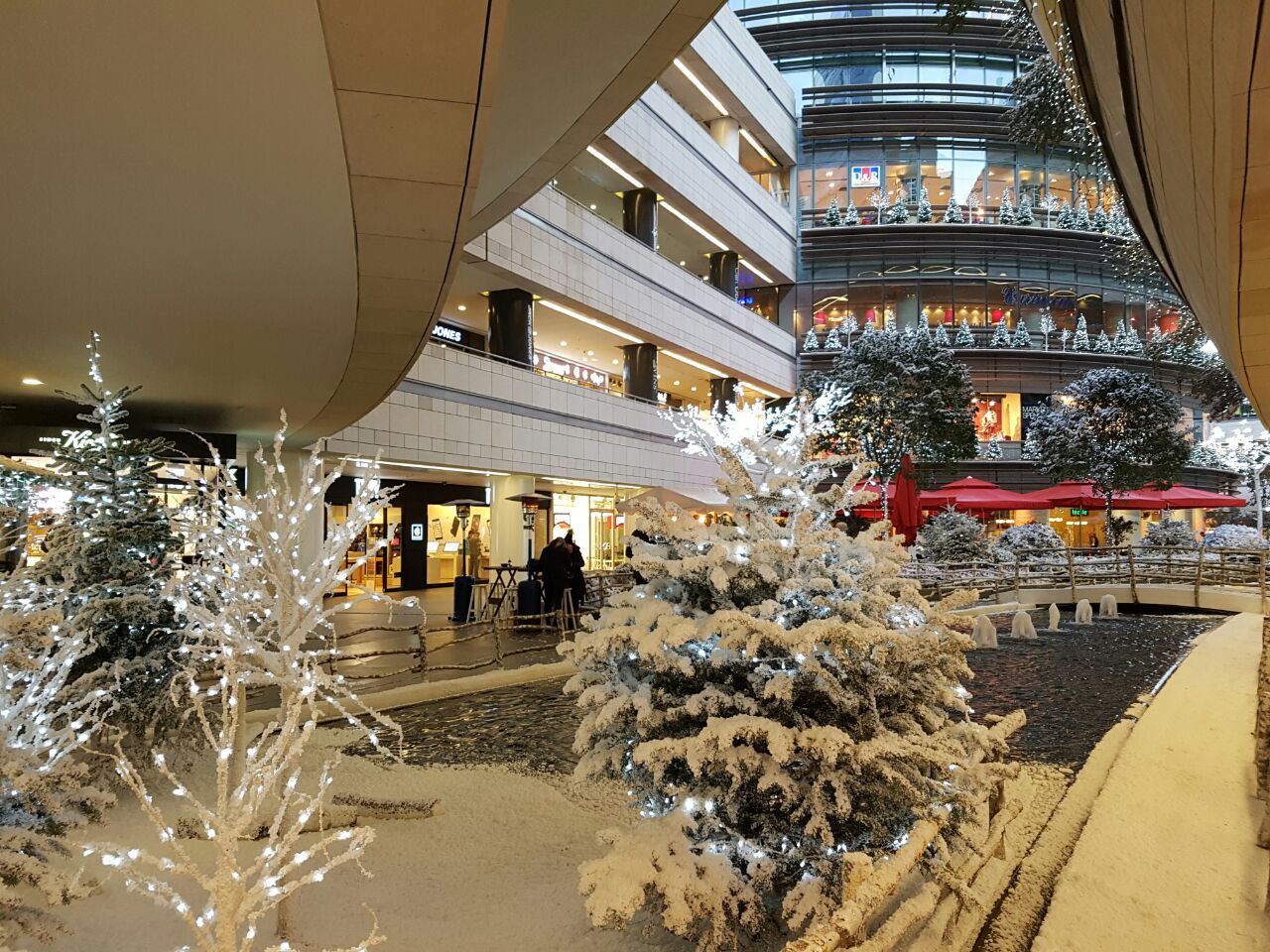 Kanyon shopping mall is located in Istanbul's business district Levent and is popular among office workers and local community. Kanyon offers 160 stores with fancy shopping, eateries, movie theater and outside live concerts. 
Kanyon is in a walking distance to other two malls Ozdilek and Metro shopping mall however these Istanbul shopping spots are rather a regular shopping experience as opposed to modern Kanyon.  
Location: Levent district. Get off at Levent metro stop.
Open from 10 am to 10 pm. Coffee shops open at 8 am.
4. Cevahir - down to earth Istanbul shopping
Cevahir shopping mall is a popular spot in Istanbul for every day purchases. The mall has shops with clothing, electronics, home decorating store, full size grocery and hardware stores. As any other mall Cevahir has a food court, a movie theater and a bank.
Location: Sisli district. Cevahir has access to metro (Mecidiyekoy/Sisli stop) on its lower level.  
Open from 10 am to 10 pm every day.
5. Mall of Istanbul - largest in Istanbul shopping
Mall of Istanbul is a city within a city with 350 various shops, largest in Europe indoor entertainment park MoiPark and Turkey's largest movie theater Cinetech.
Mall of Istanbul's design was made to resemble that of Istanbul and has seven hills with a residential and office area, the shopping itself, entertainment and hotel. 
Plan to spend several days here. You'll want to come back to discover the entire facility.
Location: Basaksehir district in Istanbul. You are better off taking a taxi here.
Open from 10 am to 10 pm every day.
Historical Grand Bazaar in Istanbul
Traditional shopping locations in Istanbul