[Home]
› [Weather]
istanbul weather
Temperatures, 4 major groups & tips. 
Current weather (in Fahrenheit)
Istanbul weather has it all - the sun, the snow, the rain, the wind!  The city is located in north-west of Turkey, surrounded by three waters (The Sea of Marmara, The Black Sea and the Bosphorus Strait), and has a mix of humid subtropical climate, oceanic climate and a humid continental climate.  

Roughly eight months of the year Istanbul has an average temperature of 10 °C (50.0 °F). Remaining four months average between 2 and 13 °C (35.6 and 55.4 °F).  
As locals say "umbrella is always handy in this city".  Cary one when you are in the city too!
What to expect from Istanbul weather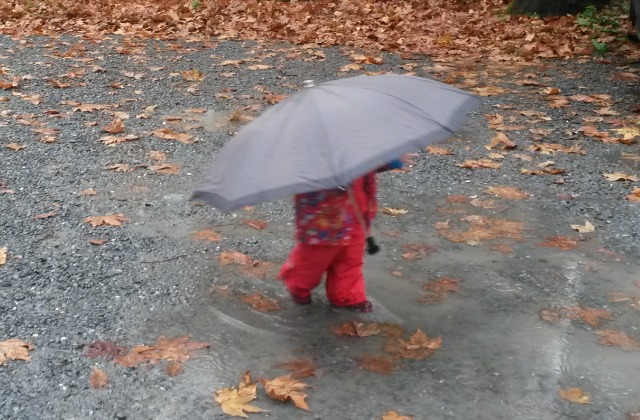 Rainy weather in Istanbul
I have lived in Istanbul enough years to make generalizations about its weather.  Here is what I have noticed.
You get to shop for and keep all categories of shoes from summer slippers to cozy winter boots and you'll wear them at least once during the year for sure!
Below are weather categories and months which are most likely to have described weather conditions.  Choose to travel on a sunny or less hot month, go for Istanbul on a snowfall or enjoy your time in the city of 7 hills under the rain.
Needelss to say, Istanbul weather is subject to change and unpredictability.
Foggy, rainy, snowy. (January-February)
Average temperature 5 °C (41 °F).  Because of the winds the real feel temperature is bone-chilling cold.
Low tourist season.  Less lines to enter attractions.  Hotel prices are friendly.
Rainy, sunny. (March-April.  November-December.)

Average temperature 11 °C (52 °F).    
Low tourist season.  Less lines to enter attractions.  Hotel prices are friendly.  For what to pack ideas in this season click here.
Generally clear sky, sunny, some rain.  (May-June-early July. September-October.)

Average temperature 20 °C (68 °F).  
High tourist season.  Longer wait line to see major attractions.  
Beach season does start this time.
Sunny, very sunny or brightly sunny. (July-August)

Average temperature 32 °C (90 °F).  Plus it's humid.  A hat, sunglasses and sunscreen are a must.
High tourist season.  Book well in advance as hotels get full quickly.  Most locals head to their summer houses.  Istanbul gets very comfortable in traffic.  Great opportunity to see the city by car.  Many clubs and theaters close for the summer.
---
Tıps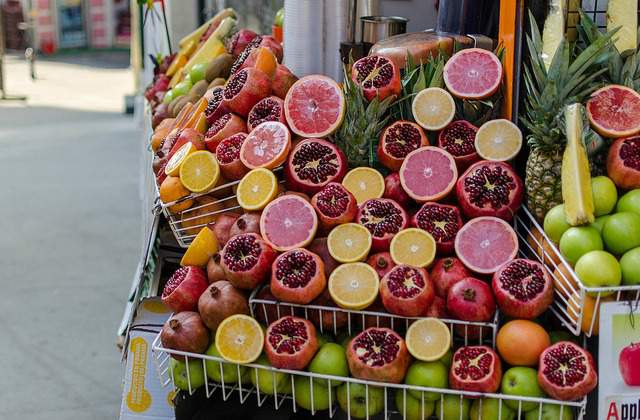 Photo by Sergey Galyonkin
Princes Islands and Bosphorus tour are doable all-year-round
Umbrella and a light sweater might be handy all-year-round.
Snow time in Istanbul is usually in January.  It can also snow in December or even in March.  Or it may not snow at all.  There are good news!  More often than not, a snowy day is followed by a sunny day. Istanbul weather is too warm for the snow to stay longer than a few days, sometimes a few hours.  
November-December-January - pomegranate juice time! Freshly squeezed juice is a popular street food drink.  You can see stands with juice squeezers all over the walking paths of Istanbul.  The juice is safe to drink.  
December-January-February - orange juice time!  They are locally grown oranges.  Although you can get freshly squeezed orange all-year-round, it is best during the three winter months.
December-January-February - winter sales time.  Large department stores and malls start their sales of winter collections around this time. Get up to 70% off on clothes and shoes.  February is when prices are the lowest but size and color choices get very limited. 
July-August - summer sales time.  Sunny hot days are perfect for cool indoor malls and department stores.  Save on good shopping deals these months.  Get that compensation for overpriced hotel rates. 
---
Travelers visit Istanbul all year round.  Most visitors say that the best times to visit are late spring and autumn.  
Best way to explore the city is by foot.  So pack accordingly and off you go! 

"Some couples dream of having their wedding surrounded by white snow, some - by cherry blossoms."  
Personal tastes vary.

Choose YOUR Istanbul weather time and enjoy the city of the 7 hills.
---