[Home]
› [Istanbul pictures]
istanbul pictures of first snow
After months of warm and pleasant weather in Istanbul it finally snowed here.  December 30 and 31st in 2015 were winter's magic gift for snow-lovers.
Below are pictures taken in Levent, Sisli and Gayrettepe districts of Istanbul.  Roads were full of snow.  Many restrained from using a car.  Brave ones went on with their plans in the unplanned conditions.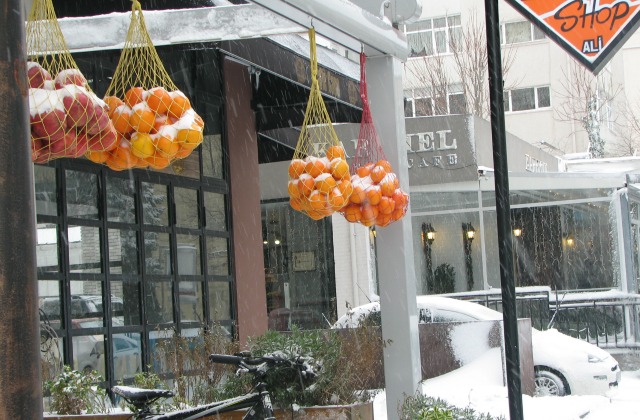 Oranges covered with snow at one of the shops which serves orange juice.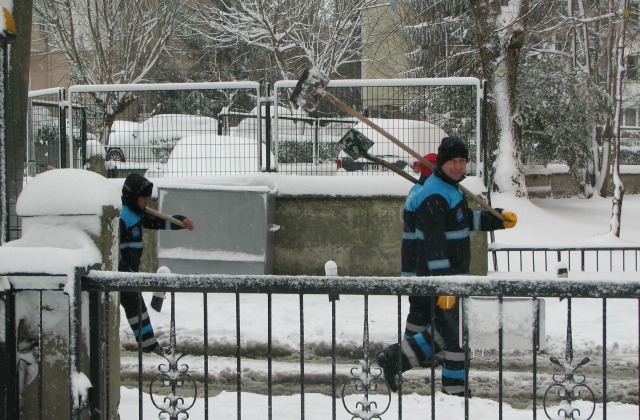 Municipality workers with shovels on their shoulders are all ready for cleaning up the snow.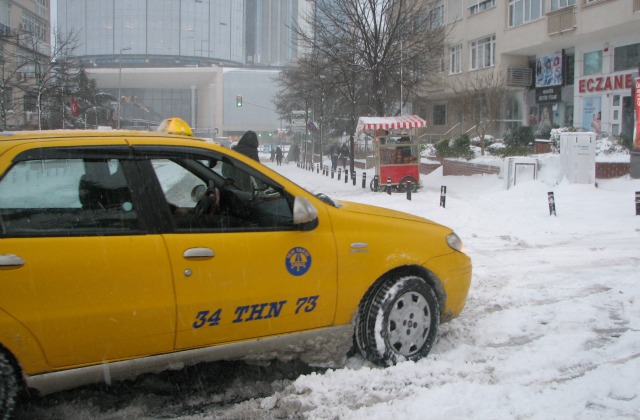 Istanbul Taksi trying to pass an intersection on a snowy road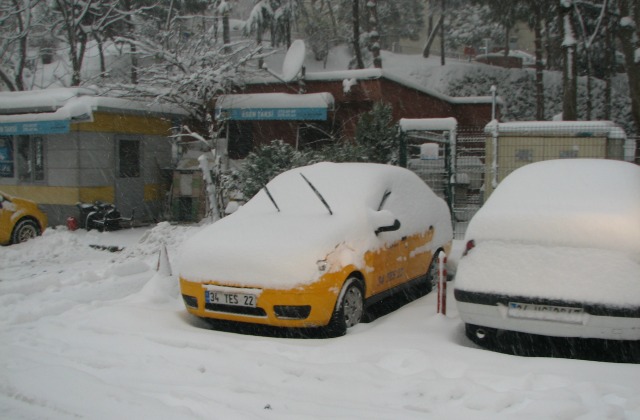 Taksi protecting windshields from frost. Snow in Istanbul.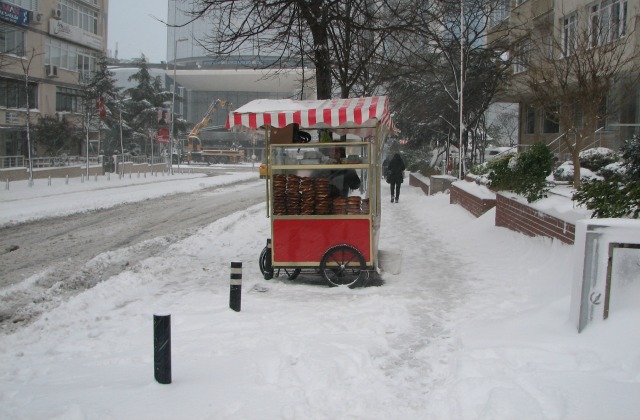 Almost the only simit vendor in the area (usually there is one on every corner)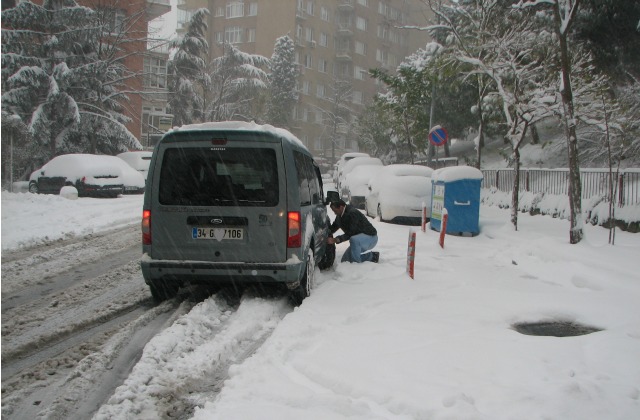 A man putting chain on a tire of his car to be able drive in snow.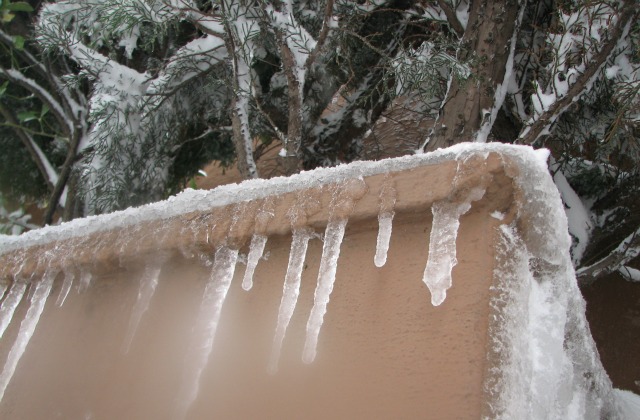 Icicles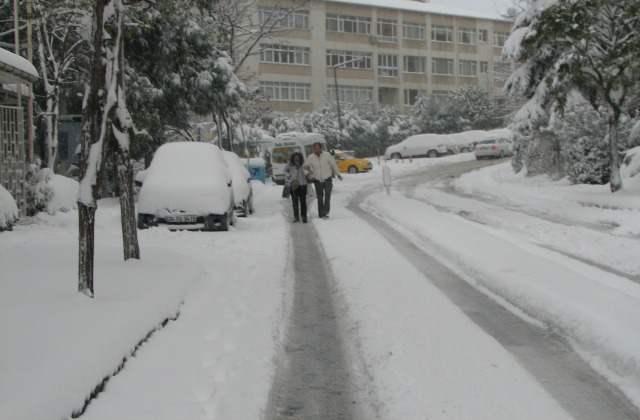 A couple walking in the middle of the road.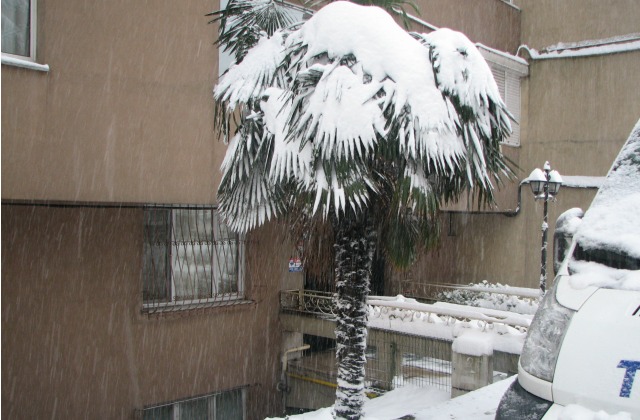 Palm tree in snow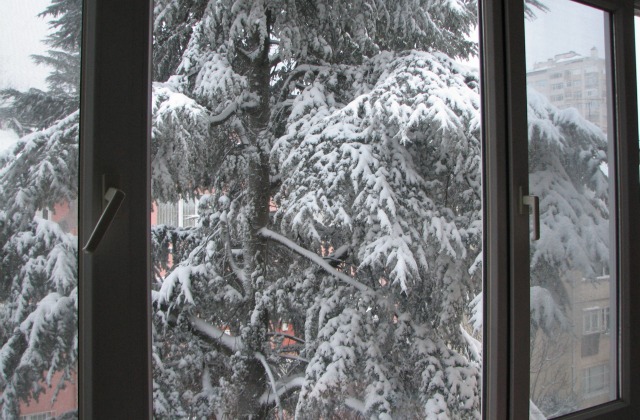 Pine tree covered with snow. View from inside a house.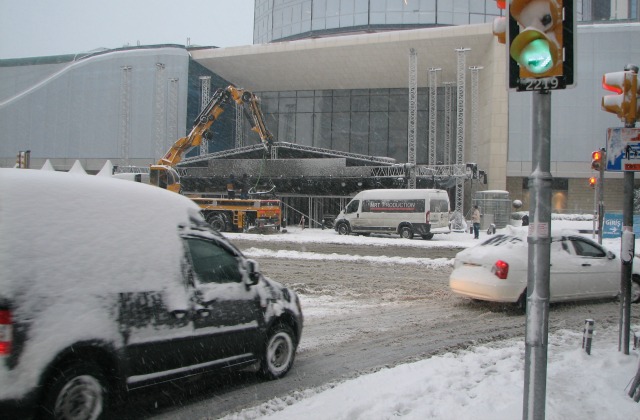 Workers putting up a stage in front of Akmerkez shopping center for a New Year show.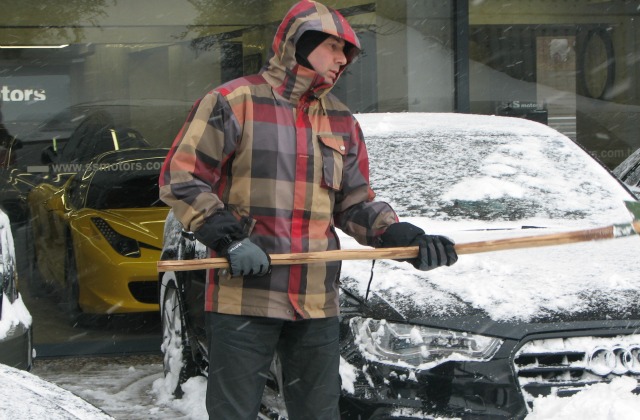 A man cleaning a car from snow.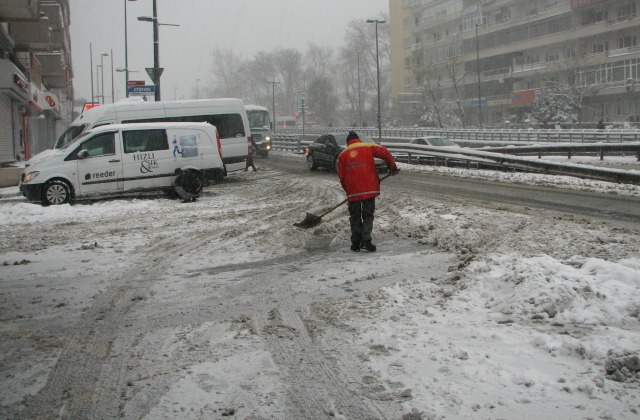 Gas station worker clearing entry to the station for cars to be able to get gas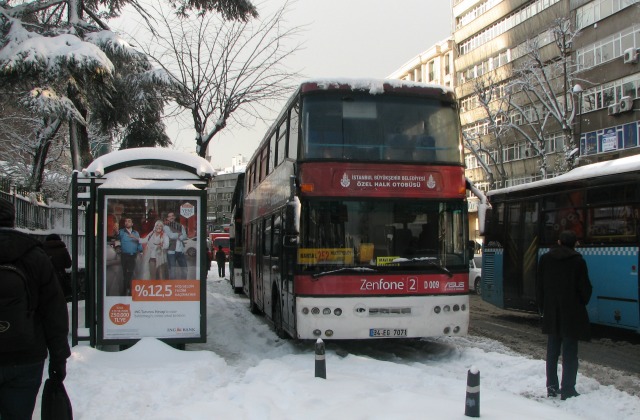 A bus waiting for passengers in snow in Istanbul.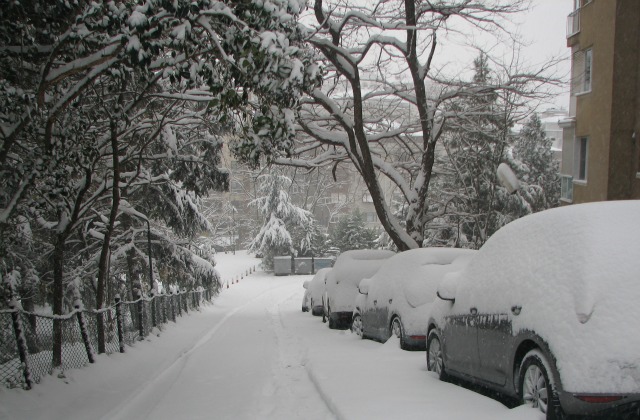 A side street covered in snow.
Bush covered in snow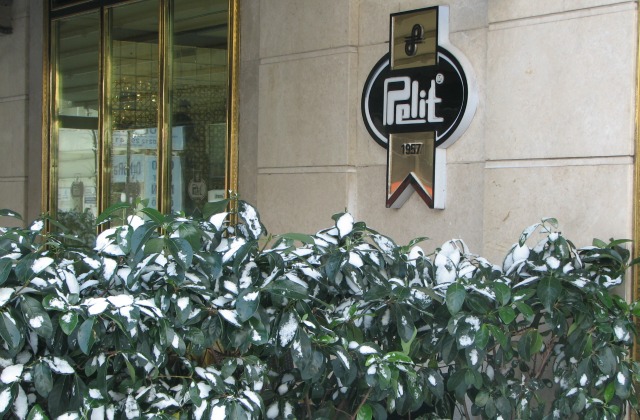 Bushes at the entrance to popular Turkish bakery "Pelit" covered with snow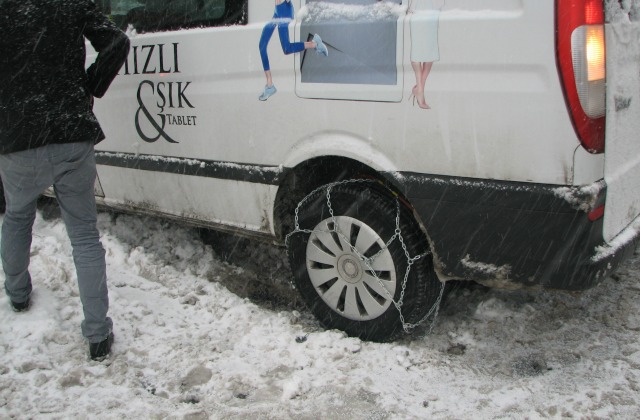 Car tire in chain. Well-prepared for the snowy roads.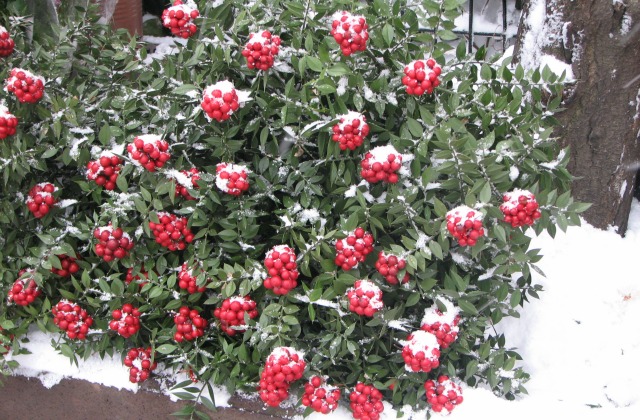 Popular winter flowers in Istanbul.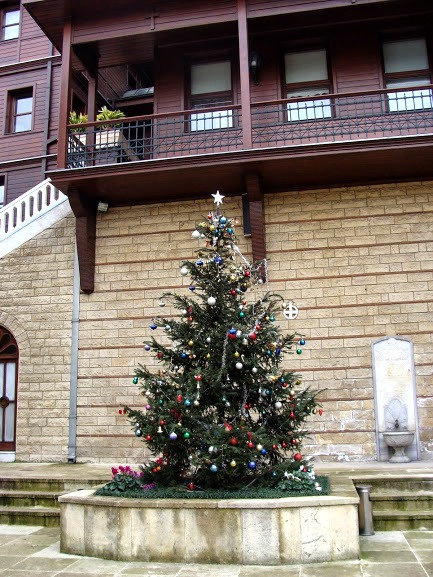 Istanbul has been a beloved place of a Turkish photographer Ara Guler (1928-2018) who took the most profound pictures of Istanbul.
Welcome and experience the city in person!