[Home]
› [New Year 2017]
New Year in Istanbul

 What it's like, weather tips & Ski resorts Info
New Year celebrations in Istanbul start early in December. One by one each store puts its tree up, lights the decorations and invites to storewide sales (indirim in Turkish).
The spruce or pine tree is called the New Year tree (Yilbasi Agaci in Turkish) rather than the Christmas tree. Main squares and public places usually erect real trees, smaller places have artificial New Year trees up. 
Predominant color in the city is red although businesses with corporate colors keep to their standards which still gives the city of 7 hills this festive feel and look inherent only to the New Year/Christmas/Noel time of the year.  
Sounds like your town?
If you are looking to get away from the noise, book your resorts in advance. All inclusive winter resorts just outside of Istanbul sell out fast.
The city becomes extraordinarily romantic in the winter. With the land naturally divided into two parts by the Bosphorus Strait, the white snow beautifully covering both sides only adds to the magnificent spirit of the city.
Travel to the heart of World's capital - the Southeastern Europe - the largest city of Turkey!  Celebrate the New Year's Eve in the magnificent Istanbul!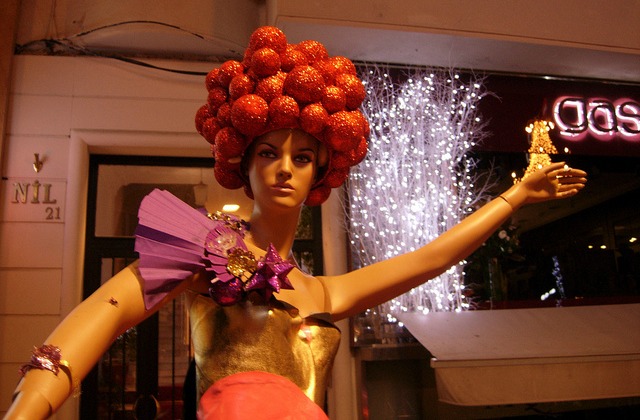 New Year in Nisantasi quarter in Istanbul, Turkey
Party on the Bosphorus for
the New Year in Istanbul
There are New Year's Eve parties which are usually organized on a boat on December 31. You will be as close to the New Year fireworks over the Bosphorus Strait in Istanbul as you possibly can. Get on a cruise ship to enjoy the breeze, the special New Year lighting of the Bosphorus bridge and unforgettable atmosphere.  
You are most likely to be pampered to a dinner, a belly dancing show, D.J. program of Turkish and international music and much more.
Add Turkish twist to YOUR New Year's Eve! 
Christmas and New Year events in Istanbul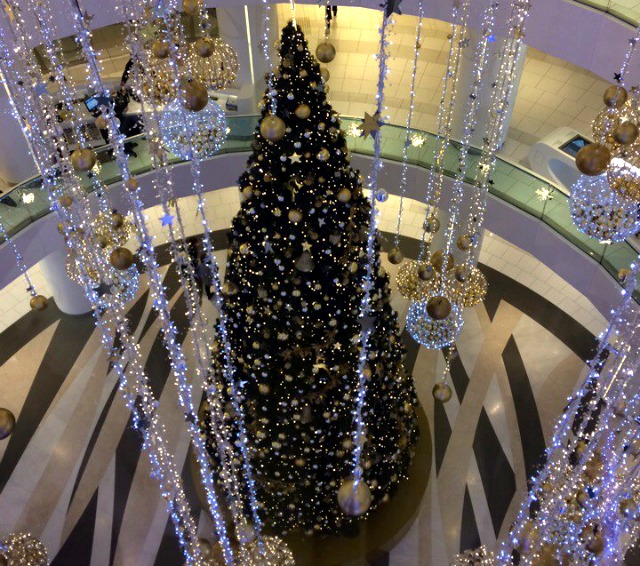 Traditionally shopping malls hold free annual concerts with local celebrities and show teams.
Among regular malls are Akmerkez - a shopping mall built in 90s in Etiler district. The building was renovated in 2016 and has been a popular place for local celebrities ever since the establishment.  
Kanyon is another popular mall located in the heart of business district of Istanbul - Levent. It invites popular jazz bands, known artists and other performers to its premises for entertainment.
Nisantasi quarter is traditionally the best in giving the New Year in Istanbul feel.  Decorated streets, lit up houses and restaurants please the eye.  Performers on multiple stages throughout the Nisantasi quarter entertain guests and locals. Experience it yourself. Take a metro or a bus to Osmanbey stop. Taxi ride from Sultanahmet would only cost a few dollars. 
"You can't win if you don't have a ticket"
Turkish lottery is another activity hard to miss when in Istanbul. Every simit seller (Turkish bagel with sesame seeds), every shop and street corner, every stand possible, even not a designated selling point tries to sell you a lottery ticket.
The best part?
You don't have to even look for the seller to purchase a ticket. When you hear "PIYANGO" (Turkish for lottery), that's the place. And sellers are outspoken and loud.
Prices range from 15 to 60 Turkish Liras per ticket. It's a tradition to have a child pick the ticket. It's believed children select the lucky tickets.
Watch the drawing online on December 31. Check results in a newspaper or online the date after.
We are talking about 61 million Turkish Liras of jackpot here!
Good luck! Bol sans!
The weather in istanbul around New Year time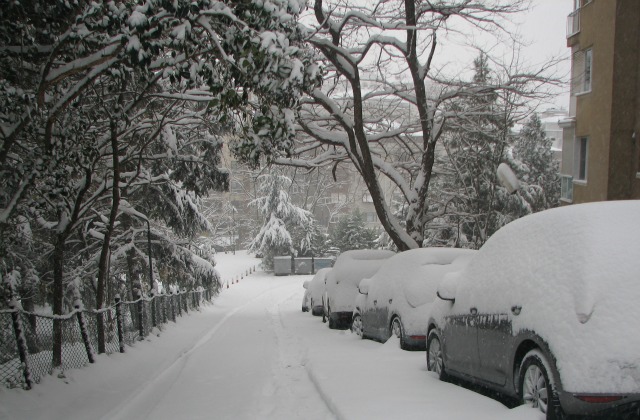 Weather forecast for December 31, 2018 promises to be rainy with as warm as 12 degrees Celsius / 53.6 Fahrenheit.  Hopefully Santa Clause still enjoys the holiday season in Istanbul.
Sometimes weather cooperates (like 2016's snowfall, for example) and blesses guests and residents with beautiful snow showers. Never mind the stuck traffic and vehicles unequipped for sudden Winter Land Istanbul turns into.

Ski Resort Kartalkaya (outside of istanbul)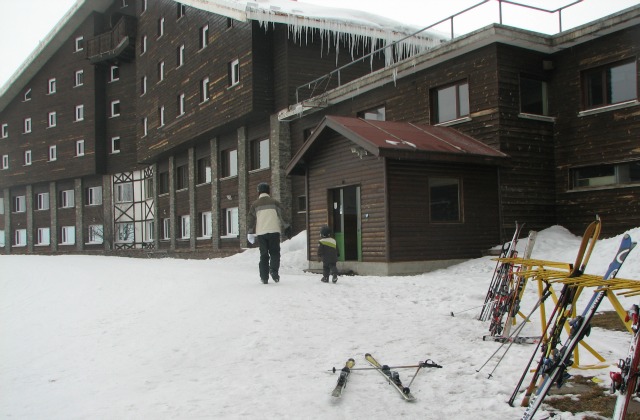 Ski resorts in the winter time are a must do!  The most sophisticated ski resort in Turkey is Kartalkaya near the Koroglu Mountains.  Travel to Bolu province (300 kilometers/186 miles) east of Istanbul to enjoy the snow and magic of Istanbul in the winter. 
Transport to Kartalkaya.  Besides private vehicles there are public buses from Istanbul which travel to Bolu and then from Bolu to Kartalkaya.  Buses to Bolu depart from Main Bus Terminal in Istanbul.
Bus fare from Istanbul to Bolu is 35 Turkish Liras.
Several bus companies travel from Istanbul to Bolu:
Ulusoy.   Info on www.ulusoy.com.tr
Oz Bolu.  Info on www.ozbolu.com
Kamil Koc.  Info on www.kamilkoc.com.tr
Metro.  Info on www.metroturizm.com.tr
Skiing in Kartalkaya is a perfect way to meet the New Year in Istanbul! 
Following hotels are the most popular in Kartalkaya for winter holidays. All hotels described below are located by the mountain and have rooms with mountain view.  These accommodations have the easiest access to the cable car.   You cannot get to skiing fun any closer!
Where to stay in Kartalkaya
Kaya Palazzo Ski & Mountain Resort
Book Kaya Palazzo Ski & Mountain Resort                  From 173 USD
Kaya Palazzo Ski & Mountain Resort is a stylish option for up in the mountains celebration of the New Year 2016.  The resort has a ski school if you feel like improving your skiing skills and a spa with Turkish baths if you wish to relax.  Be quick to book limited number of rooms with a hut tub.  Eat at a Swiss Fondue A la Carte restaurant, get a drink in either of the two bars or make your stomach happy in an open buffet restaurant.  Find foods of Turkish and international cuisine here. Relaxing quality vacation at Kaya Palazzo Ski & Mountain Resort is guaranteed! 
Grand Kartal Hotel
Book Grand Kartal Hotel                                       From 152 USD
Grand Kartal Hotel is one of the oldest hotels near the peaks of Koroglu Mountains.  Find all you need here - from spacious comfortable rooms and buffet food 3 times a day (plus 2 dessert breaks) to ski equipment hire and A la Carte restaurant on the premises.  Also make use of an indoor play ground if you are traveling with children, a sitting area with a fireplace and a fitness center.  Ski instructors available for all skill levels. 
Dorukkaya Ski & Mountain Resort
Book Dorukkaya Ski & Mountain Resort                         From 182 USD
Dorukkaya Ski & Mountain Resort is a cozy resort with ski and snowboard facilities, spa center with indoor pool and a restaurant with tasty food. You will be treated to a meal three times a day plus snacks and tea in the afternoon. Get help from the friendly staff and find your way around with equipment and the ski school.  The resort has 11 ski runs and 7 ski lifts.  Celebrate your New Year in Istanbul with a snow!   
Where to stay in Istanbul at Christmas and New Year
For your next New Year celebration treat yourself to Ciragan Palace Kempinski for your New Year in Istanbul.  Ottoman Sultans lived here and now it's your turn!
International chain hotels make the best programs for Christmas and New Year events. Select an accommodation of your preference and start your 2018 with a taste!  
Top restaurants for New Year in Istanbul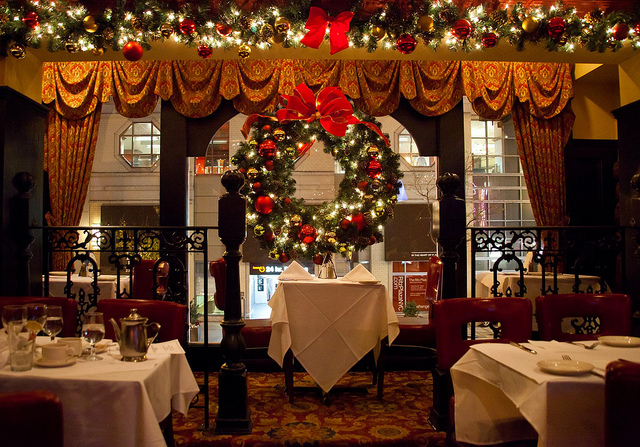 Sortie
Sortie is a high-end club and restaurant on the Bosphorus.  New Year menue is organized in Desibel Restaurant inside Sortie and opens its doors at 8:00 pm.  You are welcome to party till 5:00 am in the morning.  Special menu includes Goat Cheese Coated In Almond Powder,  Apple Pieces In Fresh Mint And Basil, Turkey Stuffed Grape Leaves, Pilav Rice With Chestnuts.  Dessert: Souffle With White Chocolate And Tahini served with Ice Cream And Cream.  
Patara
Patara is a reasonably priced restaurant located in Kumkapi Samsa street No:13 (Kumkapi train stop.  Close to touristic Eminonu area).  New Year program has an Oriental Show and popular Turkish performers.  You will be treated to traditional Turkish menu with shrimp and squid appetizers, rice with Turkey and chestnuts.  
Cipriani
Cipriani is a modern bar with live music located in the heart of Levent on Buyukdere Avenue No: 2 (Levent metro stop and a 5-minute walk towards the Avenue).  Party to a special New Year show and entertainment.  Menu includes Artichoke and Avocado Salad, home-made Green Ravioli With Armoricaine Sauce,  Baked Duck, Grilled Sea Bass, Lamb Chops and much more.   
Eataly
Eataly is a trendy restaurant inside a new shopping center Zorlu located in Besiktas.  The restaurant offers a special menu for New Year and even Christmas cooking classes (here).  Try variaties of pizzas at Eataly.  Main menu specials include Grilled Norwegean Salmon With Orange Sauce, Grilled Corb Fish With Mint Sauce, Slow Cooked Lamb, salads, appetizers and fine wine.