[Home]
› [Things to do]
Things to do in Istanbul
For Tourists
Plan things to do in Istanbul before you come and get the most out of your trip.  The more time you have to spend in the city of 7 hills, the more fun you are guaranteed.  Stay at least for 3 days to get a glimpse at the most popular attractions.  Stay longer and go outside of Istanbul for discoveries.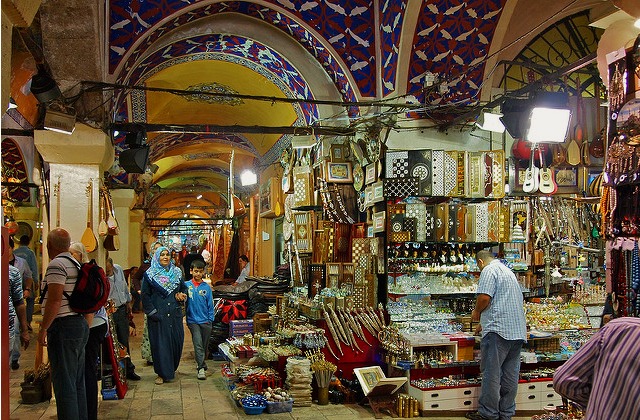 Walking inside Grand Bazaar in Istanbul.
Attractions
Attractions are on top of the list of things to do in Istanbul.  Consider the top 7 suggested by most of the travelers or scroll down to pick and choose the once that interest you the most.  There are mosques, palaces, towers, parks, fortresses and more.
Where to go
Weather in the largest city of Turkey might or might not be suitable for some of the attractions.  Consider things to do in Istanbul which have local feel and spin.
Areas to visit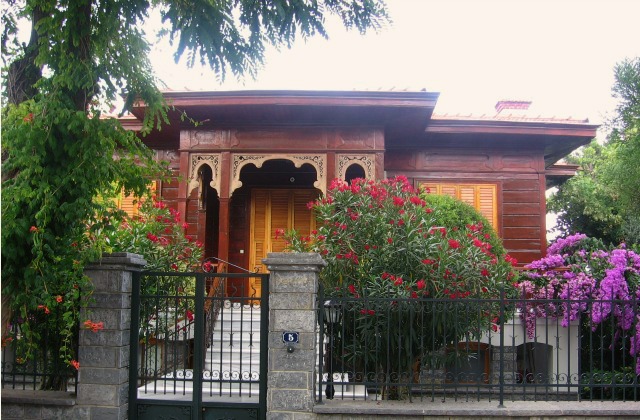 Mansion on Princes' Islands
Areas to visit and attractions of Istanbul blend closely.  Yet look at the list below and make sure you pay special attention to these things to do in Istanbul.
Tips on planning things to do in Istanbul
Decide what your sightseeing priorities are.  Some travelers come to Istanbul for a quick run through Hagia Sophia and a view of Bosphorus from their hotel terrace.  The rest of the trip they spend relaxing in restaurants eating good Turkish food.  
If you are visiting Istanbul for the first time and your purpose is to get acquitted with the touristic part of the city, consider the top 7 attractions and Taksim area. 
Most travelers have benefited from booking a guided tour.  If you like having your days organized for you then tours are a good idea.
Check if your trip coincides with national holidays (calendar). Public transportation and open hours of museums and mosques might get affected.  Plan accordingly.  Night life, however, and nature (tour along the Bosphorus Strait, for example) are always there to substitute for closed venues. 
Plan for some free time between the sites you want to visit. Chances are you would want to spend more time in Basilica Cistern, for example, unexpectedly mesmerized by the construction.  With a little extra time before the next stop you are more likely to stick to your itinerary.
Trust hotel personnel for places to see, not strangers on the streets, even though locals seem to be the best source of information.  If you suddenly find yourself in front of a closed site you planned to visit and have no clue what to do next, try to find a hotel in the area and ask them for activity advice.  This is a safety tip.  Though Istanbul is a safe town you don't want to be telling left and right that you are looking for things to do.  
Last but not least.  Drop by Tourist Information Center (TIC) if you see one.  They might speak limited English or be closed when you arrive.  Bare with them.  
Here is a list of TIC offices in Istanbul:
Ataturk Airport - right after you come out of customs

Taksim - at the entrace to Hilton Hotel and around Taksim Square
Sultanahmet - at Hippodrome
Sirkeci - Sirkeci train station
Beyazit - at the square
Karakoy - at passenger waiting area inside the cruise ship terminal